Antibiotice
Antibiotice is one of the world's largest manufacturers for APIs. Since 1975 Nystatin (Pharma Grade) of highest quality has been produced here.
Greenvit
GREENVIT is a GMP+ -certified manufacturer of Botanical extracts and raw materials for foodsupplements and feed industry from Poland.
Huber
The U.S. manufacturer Huber is the market leader in the field of calcium carbonate and offers it in particularly high-purity qualities that are also suitable for use in pharmaceutical products. Here we keep stock.
Vidara (formerly Indukern Chemie AG) is one of the world's leading suppliers to the pharmaceutical, food and feed industries.
With its Flavors & Fragrances division, Vidara produces and distributes more than 2,000 high-quality ingredients ranging from aroma chemicals to essential oils and extracts.

Wecare Probiotics



Wecare Probiotics is an innovative enterprise focusing on research, development and manufacture of various probiotic strains and mixed blends in different potencies for your nutritional supplements.

Macsen Laboratories
As a GMP-certified manufacturer, Macsen produces Acriflavine and Methylene Blue, which we can offer in various qualities.
(Liaoyuan) Silver Eagle Pharmaceutical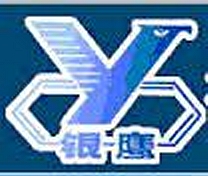 Liaoyuan Silver Eagle Pharmaceutical Co Ltd produces chemical raw materials and pharmaceutical intermediates. One of the major products is Ethacridine Lactate.
SM Biomed SDN BHD
SM BIOMED is one of the leading EU GMP manufacturers for antibiotic Macrolides like Erythromycin.
Sunny Biotech
SUNNY is an EU-GMP-certified company engaged in the research, development and production of veterinary API's, formulations and feed additives – particularly known for Tiamulin.
Unichem Laboratories Ltd.
In order to address the needs of relevant and growing therapeutic areas like gastroenterology, cardiology, diabetology, psychiatry, neurology, anti-bacterials, anti-infectives and pain management, Unichem produces several APIs such as Meloxicam amongst others.

Yangzhou Liberty Pharmaceutical

Yangzhou Liberty Pharmaceutical Co Ltd is a certified API manufacturer producing Doxycycline as well as Oxytetracycline and its derivatives.


Please contact us for your inquiries.

24 - 26 October 2023
Fira Barcelona Gran Via, Spain
14 - 16 May 2024
Palexpo Geneva, Switzerland
5 – 6 June 2024
MOC Munich, Germany
19 - 21 June 2024
Shanghai New International Expo Center, China
12 - 15 November 2024
Hannover Messe, Germany
We look forward to finally meeting you again. Please contact us to arrange an appointment on site at one of the trade shows.